In this guide, I am going to show you everything you need to know about YouTube on PS5.
More importantly, I will show you how to download, install and login to YouTube on PlayStation 5 gaming console in 2023.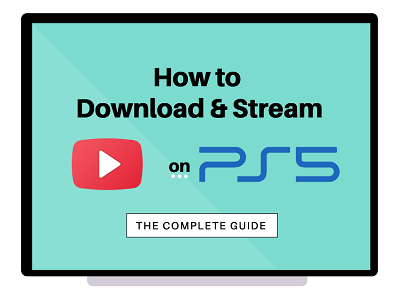 If that sounds like what you are looking for, let's begin right away.
Is YouTube Available on PS5?
Yes, the YouTube app is available on PS5 gaming console. The streaming app came with the PS5 gaming console when it was launched in November 2020. While the app is not preinstalled on the console, users can easily download and install it from the media library.
Therefore, if you can't find YouTube on PS5 and you are wondering how to get it quickly, no need to worry. You can get it easily.
Now, let's look at how to install YouTube on PS5 media server.
How to Download and Install YouTube on PS5
To add YouTube on PS5, go to the PS5 media tab, click on All Apps, scroll and click on the YouTube app icon and the app download and installation will begin. Once the download and installation is completed, click on the Open button to launch YouTube.
First, launch your PS5 and head to the Media tab from the top of the screen.


Scroll down and find the YouTube app icon. Click on it.
You can also use the search box to look for the app.
Your console will proceed to add it to the download library. You will see a prompt saying that it has been added to download.
Once the download is completed, it will be installed.
Once installed, you can go ahead and open it, login to your YouTube account on PS5 and then proceed to enjoy some good contents.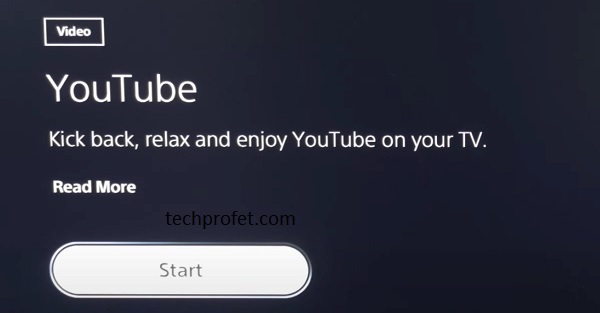 How to Login to YouTube Account on PS5
There are two ways to sign in to your YouTube account on PS5:
Using your Google account email and password
Linking YouTube to TV through PS5
Method 1: Using Google account
To activate your YouTube account on PS5, you will need to login to your account.
To do that, click on the 'Sign in' at the top corner after you open the YouTube app.
On the next page, click on the 'Sign in' button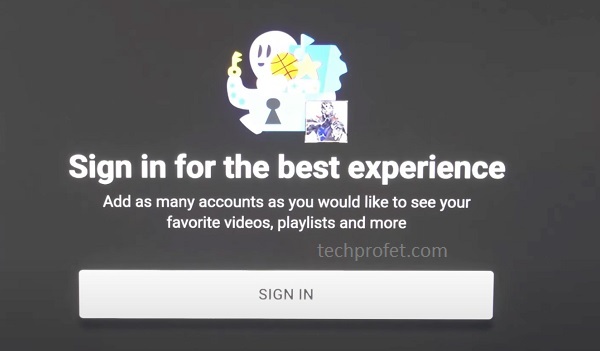 You will be redirected to the login page.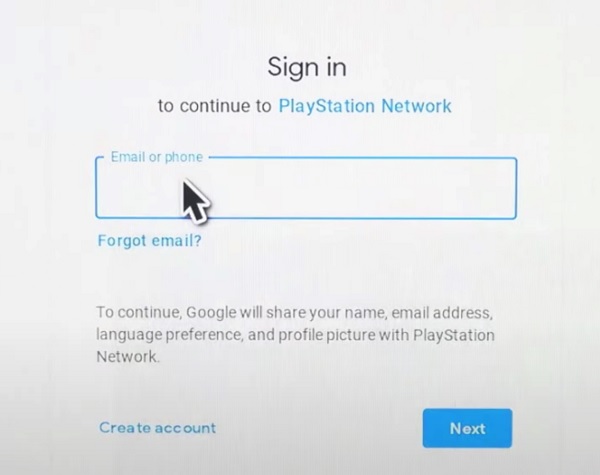 Enter your email address, then proceed to enter your password on the next page.
If required, continue to validate your sign in from your already logged in device e.g your mobile device, from clicking on the prompt.
Method 2: Linking YouTube to TV
Say you can't remember your password or you are unable to sign in, you can simply use this method.
On your PlayStation, scroll down to the 'Setting' tab of the left menu on your YouTube app
Next, click 'Link with TV code'
A code will be displayed to you on your TV.
NOTE: You want to make sure that your phone is connected to the same network as your PlayStation 5.
Now, open your YouTube app on your phone.
Go to Settings > Watch on TV
Enter the TV code in the space provided. Then, click on LINK.
You can start streaming YouTube on your PS5 just like that!
Quite easy, right?
Where Can I Watch YouTube on PS5?
YouTube is currently available in most regions of the world except:
China (excluding Hong Kong and Macau)
Eritrea
Iran
North Korea
South Sudan
Turkmenistan
Can't Find YouTube on PS5
If you are from a region without YouTube, you have to create an account for a region with YouTube e.g US.
You can however use a good VPN to access the app.
To use a VPN on your PlayStation 5 console, you need to connect to a Smart DNS.
You can get a smart DNS from premium VPN providers like ExpressVPN, NordVPN and SurfShark.
Once you have gotten the Smart DNS from any of the VPN providers, go ahead and input it on your console network settings.
To do that, go to Settings > Network > Settings > Set up Internet Connection.
Next, select either LAN or Wi-Fi depending on which you are connected to.
Highlight your connection and press the Options button to bring up the options menu.
Click on Advanced Settings.
On the advanced settings page, set IP address to Auto, Set DCHP Host to Do Not Specify.
From DNS settings, select Manual and input the Smart DNS you got from your VPN provider. Click on Next.
Now, go ahead and Set MUT to Auto, set Proxy Server to Do Not Use, and select Test Internet Connection to verify your settings.
Just like that, you will be able to stream YouTube on PS5 from other locations.
YouTube Features & Subscription Plans
The streaming channel comes with many cool features, including but not limited to:
Free to use for the most part
Largest collection of videos on the internet
A very simple and nice interface
Offers parental controls to restrict content
To get unlimited access to the full YouTube library without ads, you can subscribe to the premium plan.
Conclusion
Getting YouTube on PS5 is really easy. All you need to do is to go to the Media library, download it and wait for it to be installed. Then, go ahead and login to YouTube either by entering your email and password, or by linking to TV.
That is all for now. If you have any question or feedback, feel free to use the comment section below.
If you found the guide helpful, kindly share using the share buttons.