In this guide, I am going to show you everything you need to know about Crunchyroll on PS5. More importantly, I will show you how to download, install and activate Crunchyroll on PlayStation 5 gaming console in 2023.
If that sounds like what you are looking, let's begin right away.
Is Crunchyroll Available on PS5?
Yes, the Crunchyroll app is available on PS5 gaming console. The CR app came with the PS5 gaming console when it was launched in November 2020. While the app is not preinstalled on the console, users can easily download and install it from the media library.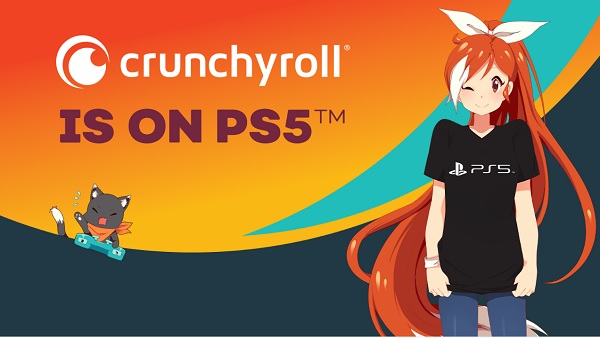 So, if Crunchyroll is currently not showing on the media library, no need to worry. You can get it easily.
Now, let's look at how to install Crunchyroll on PS5.
How to Download and Install Crunchyroll on PS5
To add Crunchyroll on PS5, go to the PS5 media tab, click on All Apps, scroll and click on the Crunchyroll app icon and the app download and installation will begin. Once downloaded and installed, click on the Open button to launch Crunchyroll.
First, launch your PS5 and head to the Media tab from the top of the screen.


Click on the Crunchyroll app icon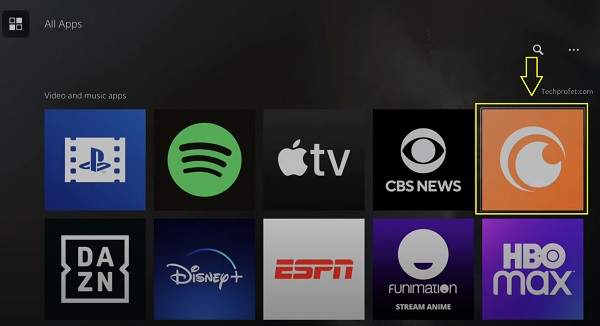 Your console will proceed to add it to the download library. After a few seconds, it will be installed.
Once installed, you can go ahead and open it, login to your Crunchyroll account on PS5 and then proceed to enjoy some good anime contents.
How to Sign Up for Crunchyroll Account
To activate your Crunchyroll on PS5, you will need to login to your account.
If you don't have an existing account, then you need to sign up for one.
To do that, follow the procedures below.
First, click here to go to the login/registration page.
Enter your email address, username, password and birthday.
Select gender and click on 'Create Account'
Finally, proceed to verify your email address.
Once that is done, you can use your username/email address and password to login to your PS5 console.
Crunchyroll Not Available on PS5 in My Region
If you are from a region without Crunchyroll, you have to create an account for a region with Crunchyroll e.g US.
However, if there is a region restriction on a particular series, there isn't any legal way to go around it.
Crunchyroll Features & Subscription Plans
Other than having the most expansive anime content library in the world, Crunchyroll offer some really cool features like:
All tiers support HD streaming
Many simulcast shows
Some original series
Manga and apparel store
Offline downloads
Now includes Funimation dubs
Now, while these features are available for free, there are some limits to the free account.
To get unlimited access to the Crunchyroll library and without ads, you need to subscribe for the Premium plans.
The FAN premium plan goes for $7.99 per month. With this plan, you get:
No ads
Unlimited access to the Crunchyroll library
Access to digital Manga and more
On the other end, the MEGA FAN premium plan goes for $9.99 per month or $79.99 per year. In addition to the FAN premium benefits, you also get:
Ability to stream on up to 4 devices
Offline viewing
Before I wrap this up, there is one more important thing I should talk about.
Does Crunchyroll Still Crash on PS5
Back when PS5 was launched, a lot of users had experiences where their Crunchyroll app caused their PS5 console to crash repeatedly.
However, this is not the case anymore.
That issue has been fixed with different updates and patches released over time. Now, PS5 users can enjoy thousands of series on Crunchyroll app without any glitch.
Conclusion
Getting Crunchyroll on PS5 is really easy. All you need to do is to go to the Media library, download it and wait for it to be installed. Then, go ahead and login with your CR account and you can enjoy as much anime as possible on your gaming console easily.
If you have any question or feedback, feel free to use the comment section below.
Also, kindly share using the share buttons.