So many users have complaining about Hulu not working on Roku. If you experiencing this issue, then you are on the right page. 
You are probably trying to open your Hulu channel on Roku but it's not launching, or you open the app and it crashes, taking you back to the Home screen after showing for just a few seconds on Roku. 
--Advertisements--
In this guide, I am going to show you how to fix Hulu not working on Roku TV and streaming stick.
So, if that sounds like what you are looking for, let's get started.
Hulu Not Working On Roku – How to Fix
If Hulu is not working on Roku, it can be due to device compatibility, outdated app, server issue, corrupt cache files, or slow network. You can fix it by ensuring your device compatibility, updating Hulu app, removing and reinstalling Hulu, power cycling your Roku device and fixing network issue. 
Now, I will show you how to do all these and more step-by-step, one after the other.
--Advertisements--
Let's get it.
1. Check if your Roku device still supports Hulu
This is one thing you need to get off the list before you start troubleshooting your device, or finding other faults.
Hulu is not supported on some old TCL or Hisense Roku devices anymore.
If you don't know what your Roku device model number is, go to the Roku Settings menu and then select System > About
The normal Hulu app is supported on the devices below:
Roku Express and Express+
Roku Premiere and Premiere+
4K Roku TV
Roku 3 and 4
Roku Streaming Stick (model 3500 or later)
Roku 2 (model 4210)
Roku Ultra
Roku TV
If your device is not listed above, you cannot use the normal Hulu app on Roku, but you can still use the classic Hulu app if you use any of the devices below:
Roku 2 (model 2720X)
Roku 1 (model 2710X)
Roku LT (model 2700X)
The downside to the classic Hulu app is that you will not have access to certain features, Premium Add-ons, or live TV.
So, if you device is not on the list above, then you cannot use Hulu app anymore on your Roku device. The only thing you can do is to get any of the devices listed above, preferable the newer types (just in case Hulu stops supporting some older models in the future).
However, if your device is supported as seen on the list above, let's continue.
---
2. Power Cycle Your Device or Do a System Restart
Another way to fix Hulu not working on Roku is to either power cycle your Hisense or TCL Roku device or do a system restart.
Though similar, the two are not the same thing. However any of them can solve your issue.
To Power cycle your Roku device:
Next, unplug your TV
Hold down the power button on your TV for 15-20 seconds
After that, plug it back in and turn it on.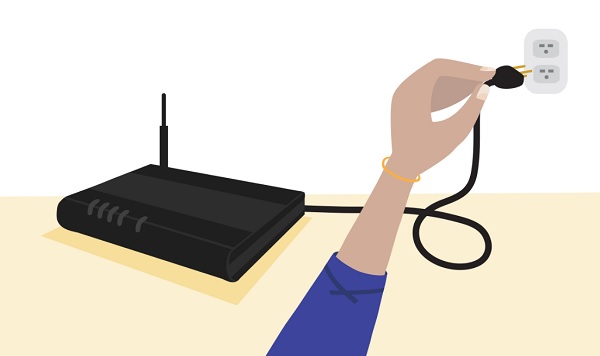 This is also called the soft reset.
To do a system restart:
--Advertisements--
Go to setting via your TV remove
Next, go to System > System restart > Restart
In any of the cases, once your TV is back on, try to access the Hulu channel again and see if it works.
Many users who complained about Hulu not working on Roku have been able to fix it via system restart or power cycle.
---
3. Update Hulu Channel
Another common reason why Hulu fails to work on Roku is using having an outdated version of the app/channel on Roku.
Therefore, you want to check if there is an available updated version of the app (that comes with the latest firmware), and if any, go ahead and update it.
To do that, select the channel on the Home screen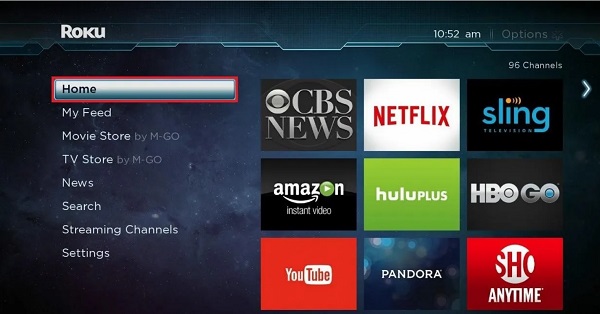 Next, press the Options (*) button to check for an update.
---
4. Remove and Reinstall Hulu app
Another reason why Hulu app won't launch, or kicks you back to the Home screen is due to corrupt files.
In that case, what you want to do is to remove Hulu channel, restart the Roku to clear its memory and then reinstalling Hulu back. 
NOTE: It is very important to restart Roku after you remove Hulu channel. This is necessary to delete the saved files which are possibly corrupt from your device. 
Now, here's how to go about it.
A. Remove the Hulu App
Highlight the app
Next, press the Options (*) button on the remote controller
Finally, click Remove
B. Restart Roku from settings:
Go to Settings
Then, select System > System restart > Restart
C. Re-install Hulu App
In the menu options, scroll down to Streaming Channels, press OK
--Advertisements--
Select Search Channels
Find 'Hulu' from the list
Click Add Channel, then wait for it to be added.
Open it has been successfully added, click on Go to channel to open Hulu on Roku.
---
5. Clear Roku TV's Cache
Try clearing Roku TV cache if you are still experiencing the issue.
To do this, all you need is your Roku TV remote.
Once you have it, follow the procedures below (in the order as listed below) to clear your cache:
First, select the Home tab
Now, press the 'Home' button on your TV remote 5 times
Next, press the 'Up arrow' ⬆️ button on your remote once
After that, press the 'Rewind' ⏪ button twice
Then, press the 'Fast forward'⏩ button. twice
If you do this correctly in that other, your TV should go blank and restart after a few seconds. Now, your TV cache has been cleared.
Once your TV restarts, try to open the Hulu channel again and the issue should be fixed.
---
6. Restart Network Router
This is one of the unlikely reasons why you will experience the issue, hence why it's low in the list.
However, it's worth checking out.
You should take note of one thing though.
Obviously, it's more likely to be a network issue if other channels like DisneyPlus, YouTube, Netflix and others are not working too.
--Advertisements--
On the other hand, if other channels are working, then network is very unlikely to be your issue.
Irrespective, you can try to restart your network router.
To do this, unplug it, wait for 60 seconds and plug it back it.
Once this has been done, make sure the Wi-Fi has been connected and try to access Hulu via your Roku Tv or Roku streaming stick.
---
7. Check Hulu Server
If the issue is not network, you've cleared your cache, restarted Roku, updated Hulu app and also reinstalled Hulu channel as instructed above and you are still experiencing the issue, then it might be from Hulu server.
What you want to do is check if their server is online by using another device.
One way to do this is check if their website (hulu.com) is online and working by accessing it from another device (your phone, PC).
NOTE: It's better you try to access the website while in incognito mode, after clearing your browser cache or preferably from a device you hadn't accessed hulu website from in the past.
This is to ensure that your browser tries to load a fresh page directly from their server and you are not seeing a cached version of the website on your browser in a case where their server is down. 
More importantly, try to login and see if you are able to login to the website.
---
8. Contact Hulu
If you have followed all the tips stated above, your Hulu should be working by now.
However, if Hulu app is still not launching after following the troubleshooting guide, the only thing you can do is to contact Hulu for support.
Bottom Line
That's all for now on troubleshooting Hulu not working on Roku issue.
If you found the article helpful, kindly drop a feedback using the comment section and let me know which of the tips helped fix the issue for you.
Have any question? Feel free to drop by using the comment section below.
Also, don't forget to share by using the share buttons. 😊
--Advertisements--