If you are trying to watch some anime contents on your smart TV only to find out that you can't find Crunchyroll on your LG TV, then you are not alone.
In this guide, I am going to show you at least 4 ways to add Crunchyroll to your LG TV easily in 2023.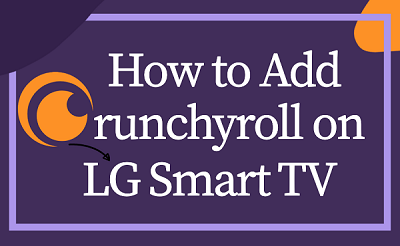 My aim is to answer all your questions as it relates with Crunchyroll (CR) on LG webOS smart TV.
So, if that sounds like what interests you, let's begin right away!
Can You Get Crunchyroll App on LG TV?
No, Crunchyroll (CR) supports AndroidOS based Smart TVs, but does not support the webOS variants which is currently being used on LG TVs. Therefore, there is currently no supported Crunchyroll Android app for LG TVs that you can install on your smart TV to stream the service.
CR is still supported on many devices like Wii U, Chromecast, Xbox One, Xbox 360, PlayStation 5, PlayStation 4 PlayStation 3, Playstation Vita, Apple iOS, Android, Windows Phone, Apple TV, Roku Box and Fire TV.
Crunchyroll has the largest anime library of 40,000 episodes and over 16,000 hours of content (and counting). When you also consider the fact that they partnered with Funimation, one of the biggest anime providing companies too, it's clear why the demand for their service is in such high demand.
But, there's a good news.
While you can't add CR app directly to your LG TV, there are at least 4 ways to still get Crunchyroll on your LG Smart TV easily!
Sounds interesting? Let's get it!
How to Add Crunchyroll on LG TV
You can get Crunchyrolll on LG TV either by casting Crunchyroll from your phone (Android, iPhone or iPad), using LG Smart TV browsers to access the website, by coupling a streaming device that supports Crunchyroll to your smart TV or by using a supported console.
Now, let's look at each of them one after the other (and how to actually do it the right way).
METHOD 1. Cast from Phone App
LG Smart TVs run on the webOS, and support casting from both Android and iOS devices.
Therefore, you can get Crunchyroll app installed on your mobile device from your Android device, iPhone or iPad on Playstore and Applestore respectively.
Once installed, you can login to your account and cast it to your LG smart TV.
It's very easy to do and also efficient.
Best part?
You also get HD streams.
Here's how to that from your Android and iOS devices.
How to Cast Crunchyroll to LG TV
Open Crunchyroll app from your phone and login. Next, select any anime you intend to watch. Click on the Screen Cast button on your phone, then select your LG TV as the device you want to cast to. Just like that, your stream starts showing on your smart TV.
Depending on your phone type and OS, the Screen Cast button is different.
Now, I will show you how to cast from:
LG phone
Other Android phones
iPhone
to your LG TV.
How to Cast Crunchyroll from LG Phone to LG TV
On LG which runs the LG UX, the screen sharing feature is called Screen sharing and you can find it in the settings on your LG device. It is just exactly Miracast/Screen cast, but for LG.
First, make sure that your LG Smart TV and LG phone are connected to the same network.
Next, go to the phone Settings. Under Network settings, click on Screen sharing and toggle it on.
From the list of available devices shown, select your LG smart TV (remember, your TV will only be shown on the list if it's connected to the same network as your smart phone like I said in the first step).
To enable a full screen display on your smart TV, turn on auto rotate on your phone and flip your phone to show in landscape mode.
How to Cast from other (Android devices):
The process is quite similar to what has been explained already above.
Two things:
a. Make sure your Android mobile phone and LG smart TV are connected to the same network
b. Open the default screen sharing app (Miracast) on your Android device, select your LG TV and connect. Easy as that.
If you don't know what the default screen sharing or screen casting app for your phone is, you can find it below:
Google pixel phones – Google cast
Samsung phones – Smartview
Xiaomi phones – Cast
Oppo phones – Screencast
Huawei phones, HTC, Asus, Sony Xperia, OnePlus – Wireless Projection
Finally, you can also download and use Web video cast app.
How to Cast Crunchyroll from (iPhone/iPad) to LG TV
For iPhones or iPads, the screen sharing tool is called Airplay.
To cast from your iPhone/iPad, follow the steps below: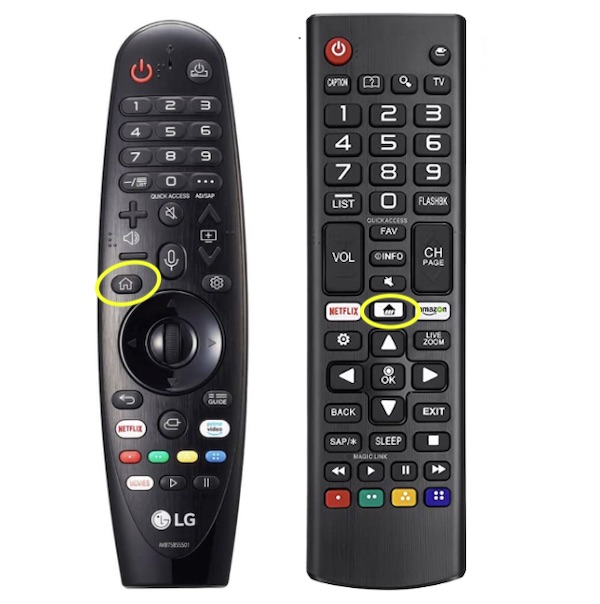 Then, go to the Home Dashboard

Click up button to show the Home dashboard menu.
Scroll to Airplay and click on it.
Now, you will be shown your TV model name. Click on AirPlay & HomeKit Settings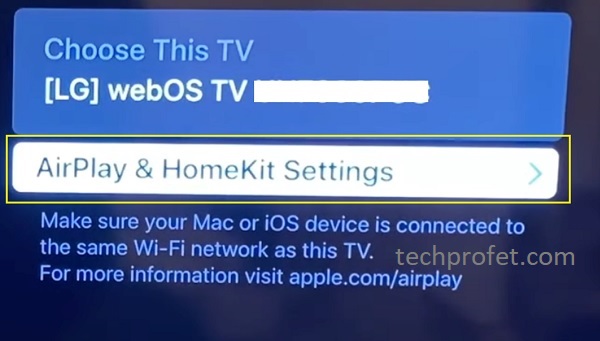 Make sure that AirPlay is turned on. Otherwise, go on and turn it on.
Now, on your iOS device, swipe up from the bottom of your screen to access the Control Centre, tap AirPlay icon or Screen Mirroring.
Next, choose your LG Smart TV
A code will be displayed on your Smart TV and you will be required to enter it on your phone.
Once you enter the correct code, you will see a check mark showing that it's connected. Voila!
Next, open your Crunchyroll app and start playing content you intent to cast.
There you go, the content on your iPhone/iPad will start displaying on your Smart TV.
One more thing though.
Not all LG smart TVs currently support AirPlay.
The devices listed below support AirPlay:
LG OLED (2018, 2019, 2020)
LG SuperUHD SK 9, 8 series (2018)
LG UHD UK 62 series or above, UK 7 series (2018)
LG NanoCell NANO 9, 8 series (2020)
LG UHD UN 8 series (2020)
LG UHD UN 71 series or above (2020)
LG NanoCell SM 9, 8 series (2019)
LG UHD UM 7, 6 series (2019)
By using this casting method from your mobile phone, you can easily cast Crunchyroll from your Android and iOS devices to your LG Smart TV.
Now, let's look at the next method.
---
METHOD 2: Couple a Supported Streaming Device
Another way to get CR on LGTV is by attaching a streaming device that is supported by Crunchyroll to your LG webOS TV.
In this case, Roku stick, Amazon Firestick or Chromecast will do the job.
All you need to do is connect them to your Smart TV HDMI port.
With Chromecast, you can send Crunchyroll content to your Chromecast device from our iOS or Android apps, or via Chrome with the Google Cast extension.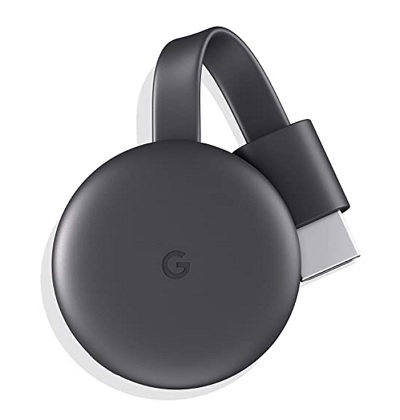 With Roku stick or Amazon Fire TV stick, you just have to download CR in the channel Store to have get the Crunchyroll channel.

Once that is done, plug in into your TV HDMI port and you are good to go.
The only downside? You will be spending some little extra bucks to get these streaming sticks.
---
METHOD 3: Stream from a Gaming Console
Now, this is a similar case of using a supported streaming device.
Crunchyroll is supported on PlayStation 5, PlayStation 4, PlayStation 3, PlayStation Vita, Xbox 360 and Xbox One.
The only difference is that you aren't just getting a simple device to stick into your HDMI port, this is actually getting a whole gaming console.
This is actually worth mentioning especially for people who already have any of these gaming consoles.
What if you don't?
Well, if the idea of getting one of them just to get CR sounds good to you, go ahead then. Although, I think it makes more sense if you had plans to get any one of them before now for other purposes.
Irrespective, it's is up to you.
The other downside?
There's the inconvenience of having to have a gaming controller with you in order to find your way through the channel store to download it and open it later.
I mean, it's not actually inconvenient per se, it's just not as convenient as using a TV remote controller.
Like I said, the choice is totally up to you.
If you already have one, great! If you don't? Choice is up to you whether it's worth forking out some couple of bucks for.
---
METHOD 4: Use LG TV Web Browser
LG Smart TVs have internet browsers built-in (actually, most smart TVs do).
All you have to do is go to the list of apps in the library, click on the Web browser app.
To do that, click on the Home button on your remote control, then scroll to the Web browser and click on it.

Once it is open, enter crunchyroll.com into the address bar.
From the website, go ahead and login to your CR account, and you are good to go.
Now, before I wrap this up, I think it's very important that I address this question.
So, here's it.
Can You Get Crunchyroll on LG TV Using Plex App?
Simple answer? NO. Let me explain.
If you have come across contents saying that you can get crunchyroll on your LG smart TV simply by adding Plex app (which is available on LG smart TV app store) and then adding Crunchyroll app on the Plex media app, it's plain wrong.
I did my research and here's what I found out.
Well, it's true that you can get Plex app on LG TV app store.
However, first thing that's not true is saying that you can add Crunchyroll on the Plex app.
No, it's not the CR app that was added. It's just a feature ('Discover') that you can use to select streaming services to get recommendations from on Plex app and that list includes CR, Netflix, Amazon Prime Video e.t.c.
That way, you can get movie suggestions from these service.
Well, that still sounded like it could do some magic and so I added Crunchyroll to the Discover tool.
Having done that, I didn't get (or even find) a single movie recommendation that's actually a Japanese anime either from CR or any other anime source.
That made sense to me when I went through the available movie categories that's currently on the Plex app and there was no anime (there was animation, but no Japanese anime).
So, the point is for now, there are no Japanese anime on Plex. If in the future, they become added to the movie categories, then it will really be worth looking at it.
I also found out that there was a plugin to add Crunchyroll to Plex, but Plex ended support for plugins years and that method no longer works.
For now, the only way to get anime on Plex is to add anime movies that you already have on your local storage to your Plex media library, which you can then go ahead and watch on your LG TV.
---
Bottom Line
You can add Crunchyroll app to your LG smart TV using 4 methods:
Cast to your LG TV from your phone
Couple a supported streaming device (Roku stick, Fire TV stick or Chromecast)
Stream from a gaming console with your smart TV
Use the LG TV web browser to access the website
I believe I have covered everything you need to know about Crunchyroll on LG TV. Let me know which of these methods you currently use (or plan to use) below.
If you found the content helpful, don't forget to drop a feedback and also share it with others.