In this guide, I am going to show you everything you need to know about Plex on PS5.
More importantly, I will show you how to download, install and login to Plex on PlayStation 5 gaming console in 2023.
If that sounds like what you are looking for, let's begin right away.
Is Plex Available on PS5?
Yes, the Plex app is available on PS5 gaming console. The streaming app came with the PS5 gaming console when it was launched. While the app is not preinstalled on the console, users can easily download and install it from the PS5 media server.
Therefore, if you can't find Plex on PS5 and you are wondering how to get it quickly, no need to worry. You can get it easily.
Plex is a global streaming media service and a client–server media player platform that allows you to stream and manage your stored media files (pictures, audio files and movies) from several devices that also support the app.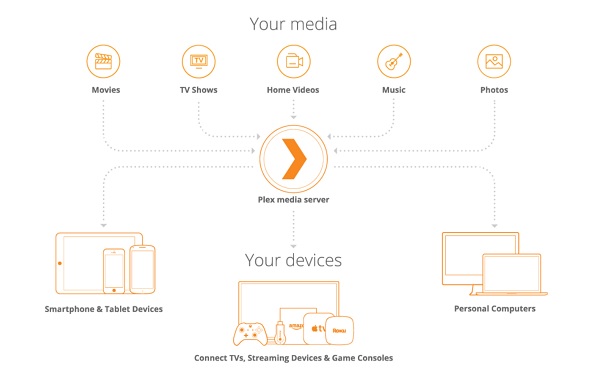 With a Plex Media server and Plex DVR set up, you can also watch live TV on Plex on your PlayStation. Another similar media server app is Kodi.
Now, let's look at how to install Plex on PS5 media server.
How to Download and Install Plex on PS5
To add Plex on PS5, go to the PS5 media tab, click on All Apps, scroll and click on the Plex app icon and the app download and installation will begin. Once the download and installation is completed, click on the Open button to launch Plex.
First, launch your PS5 and head to the Media tab from the top of the screen.


Scroll down and find the Plex app icon. Click on it.
You can also use the search box to look for the app.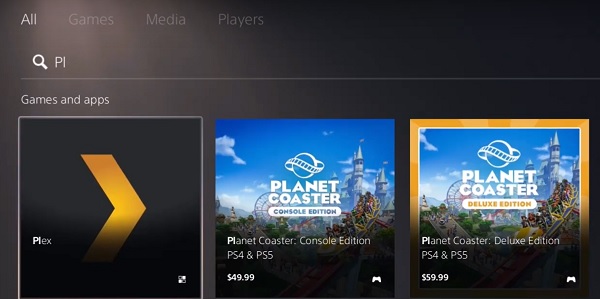 Then, click on the download button.
Your console will proceed to add it to the download library. You will see a prompt saying that it has been added to download.
Once the download is completed, it will be installed.
Once installed, you can go ahead and open it, then login to your Plex account on PS5 console.
How to Login to Plex Account
Open the app on your console, click on the Sign in tab from the left menu and then the Sign in button. You will be shown a code to enter on Plex.tv/link. Visit the URL and enter the code from your signed in device (mobile/desktop). That's it!
Now, let's take a look at how to do that.
First, open the Plex TV app on your console, click on Sign in on the menu, and click on the Sign in button.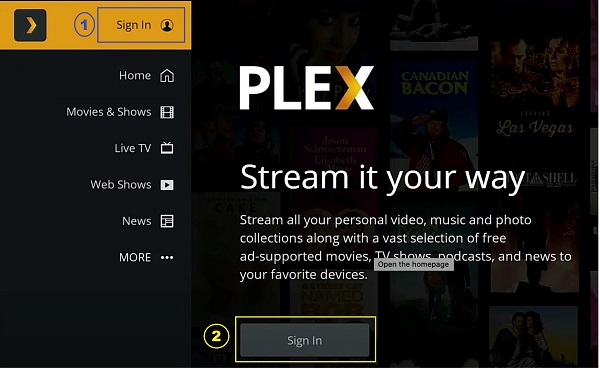 You will be shown a code on your TV.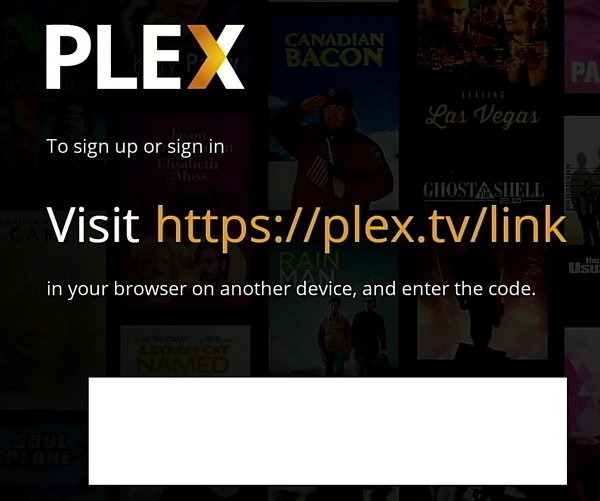 Go ahead and visit the link displayed plex.tv/link from your mobile/desktop device.
Then, login to your Plex account from your device and you will be shown a box to enter the code on your TV screen
Once you enter the correct code, your Plex account will be validate on your PlayStation 5 and you are good to go!
Just like that, you can start streaming Plex on your PS5!
Quite easy, right?
Plex Buffering/Stuttering Issue on PS5
One issue that has been experienced and complained about frequently being a lot of users is stuttering and buffering issue while trying to use Plex on PlayStation 4.
Of course, the first thing you would think about is potential network issue.
However, this happens (although less commonly) even on hardwired connection (i.e using ethernet cable) especially during direct streaming.
While using direct streaming, the container is in MKV so Plex needs to do some transcoding. On the other hand, direct play is in a MP4 container, and so no transcoding is needed (making the video play very smoothly).
Therefore, if you are experiencing the issue, one way to fix it is to disable direct streaming and use direct play.
Like I mentioned earlier, more users have complained about the issue while using it on the wireless connection. Hence, switching from Wi-Fi to ethernet cables might also do the trick.
As long as the container is in MP4 and not MKV container, you can play all HEVC/X265 up to 4K using direct play with HDR.
A user on Reddit also said that using Plex server on a Synology drive fixed the issue.
Another thing you can do is to keep the Plex settings to the default one and not max out the options.
While some have experienced the issue on their PlayStation 5 while it worked perfectly on their PlayStation 4, others have had quite the opposite experience.
Where Can I Watch Plex?
Plex is currently available in most regions of the world except:
Bahrain
Cuba
Egypt
Iran
North Korea
Qatar
Saudi Arabia
Sudan
Syria
Turkey
Turkmenistan
United Arab Emirates
This is due to regulations in these regions.
Plex Not Available in My Region
If you are from a region without Plex, there isn't any legal way to go around it.
You can however use a good VPN to access the app.
Plex Features and Subscription
Some of the features are free on Plex. However, to access all the features such as live TV, mobile sync, parental control, premium pictures and music, you need to subscribe to the premium plan – Plex pass.
Some of the features you get from the premium subscription include:
Live television
Premium music – can use it to create Playlists similar to Spotify, while also providing lyrics to your songs.
Premium photos
Offline download and sync
Parental control
Movies & TV extras
Multi-user support
and many more.
Conclusion
Getting Plex on PS5 is really easy. All you need to do is to go to the Media library, download it and wait for it to be installed. Then, go ahead and login to Plex either by entering your email and password, or by linking to TV.
That is all for now. If you have any question or feedback, feel free to use the comment section below.
If you found the guide helpful, kindly share using the share buttons.