Soap2day virus is getting more and more talked about everyday, considering the damage potential it has on browsers and/or PCs.
This content is doing to cover everything you need to about it and how to remove Soap2day virus from your PC or mobile phone (iPhone or Android).
So, if you have been asking questions like:
Is soap2day a virus?
Can soap2day give you a virus?
And many more
Then, you have landed on the right page.
In this guide, I am going to discuss what Soap2day virus is, how to remove Soap2day.to virus from your browser and/or PC in the case where you got infected already and finally, how to avoid getting infected with Soap2day virus if you haven't been infected. 
So, if any of that sounds like what you have been looking for, then let's begin right away!
What is Soap2day virus?
Soap2day virus is any kind of malicious software or script that can infect your PC (Windows or Mac) or mobile phone (iPhone, iPad or Android) when you visit Soap2day website. This is a website where you can stream movies, TV series and sport matches.
The website is totally free to use without requiring you to login or register. They have various URLs such as soap2day.to, soap2day.ac soap2day.sh e.t.c)
However, it comes with its own "BUT".
Yes, sharing these videos for free is illegal on the side of the website developers, but that's not where it affects you.
Where you come in is that there's the possibility of getting your PC/browser infected with the Soap2day virus, while using the website.
How?
Well, simple.
On the website, you will see various pop-up banners, popunder ads and other forms of adverts, that link to various websites and some leading you to download unwanted softwares.
You might even get a warning banner that says that your device (Phone/PC) contains a virus and that you should download a particular software in order to remove the already existing "virus" on your phone.
Does Soap2day Have a Virus?
There's most likely no virus on your device in the first instance (and even if there was, Soap2day website is definitely not the one to detect it. It is a website, not an antivirus software).
So, why are you getting a popup that says that you have a virus on Soap2day? Does that mean Soap2day can give you a virus?
Well, technically speaking, you can get a virus from Soap2day. However, this is not as a direct cause of visiting the website, but rather a potential result of the actions you perform on the website.
No quite clear yet? Well, read on.
You see, by clicking on the popups, you are either led to an unknown website or an unknown software download might start immediately on your browser.
That's where Soap2day virus comes in.
These unwanted softwares, depending on how they are developed, codes they contain and the access you give them can potentially leak private and personal information, or make unwanted changes on your PC.
And I'm sure you don't want that.
So, how do you know if you've been infected with Soap2day virus? More importantly, how do you get rid of Soap2day virus effectively?
Well, that's what comes next!
How to Remove Soap2day Virus from PC
You can remove Soap2day virus from your PC or mobile phone (android or iPhone) by removing unusual extensions from your browser, clearing your browser cache or restoring to default settings, removing hidden installed softwares on your Phone and PC (Windows or Mac).
1. How to Remove from Windows
To remove Soap2day.to virus from your Windows PC, check your installed programs and remove any one that you think you didn't install.
There are 2 ways to go about that.
You can either uninstall from the list of apps as shown below:
Click on the Windows icon from your task bar.
Click on All Apps button
Scroll through the installed apps. If you find any unusual app, right click on it and click Uninstall to remove it from your system.
Another way is to uninstall it via the control panel as shown below.
Click on the search icon or search bar and enter Control Panel
Then, click on it to open the Control Panel
Click on Uninstall a program below Programs
Click on any of the shady softwares (if you find any), and click Uninstall option at the top of the page.
Finally, you want to scan your PC with a good antivirus antivirus software.
2. How to Remove from Mac OS
To remove Soap2day virus from your MacOS, follow the procedures below:
First, open your Finder window.
Next, click on Applications
Go through the list of softwares. If you find anyone suspicious or that you aren't sure how it got to your PC, right click on it and select Move to Trash.
PS: If the Move to Trash option is not available on right-click, then it is most likely a system application (has nothing to do with the Soap2day virus).
You can also scan your PC with a very good MAC anti-virus software.
How to Remove Soap2day Virus from Browsers
reset browser, remove extension
1. Google Chrome
For your browser to be infected by the Soap2day virus, it is likely going to be coming from Extensions that are installed on your browser. Hence, go through your browser extensions and remove anyone that looks suspicious to you.
To do that on Google Chrome:
Click on the menu button (3 dots at the top right corner of your browser)
Go to More Tools >> Extensions
If you find any extension suspicious, click on the Remove button.
Another thing is to actually reset your Google chrome browser.
From the Chrome browser menu, click on Settings
Click and toggle down the Advanced settings option
Click on Reset Settings and confirm it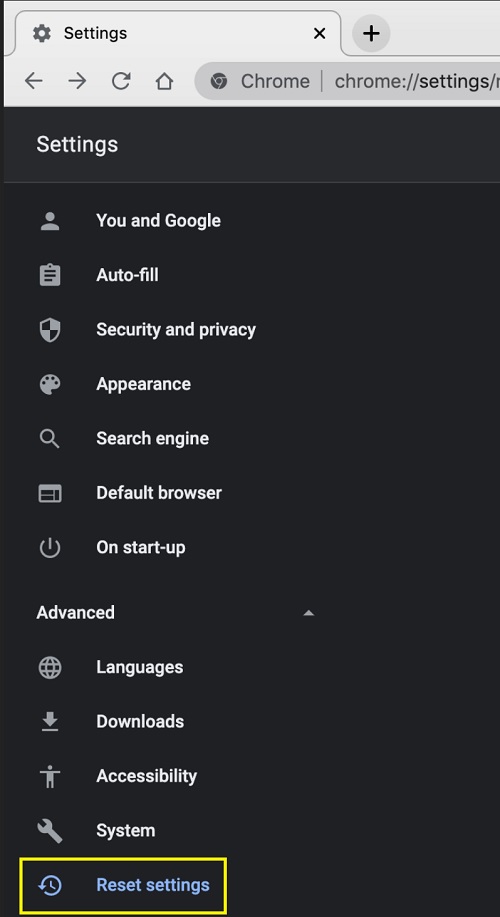 Click Restore settings to their original defaults
NOTE: This second method will totally reset your Google Chrome browser, removing your extensions, clearing your cache, history, saved passwords and many more settings.
2. Safari
First, go ahead and check your Safari extensions.
To do that, follow the procedures below:
Click on Safari from your top menu bar
Next, click on Preferences…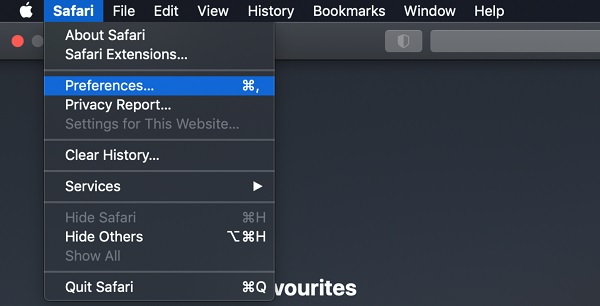 Switch to the Extensions tab
Unless you have added an extension intentionally in the past, your extension list should be empty as seen in the image above.
Otherwise, go ahead and remove any unusual extension on the tab page.
Finally, clear your history and cache.
Click on Safari > Clear History…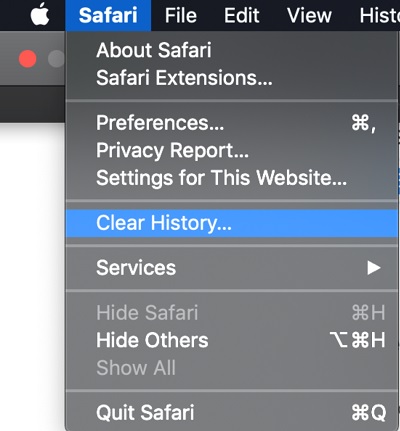 Select a range (preferably All history)
Click on Clear history
How to Avoid Getting Infected with Soap2day Virus
To avoid getting infected with Soap2day virus, install a good antivirus software on your PC or Mobile phone.
Also, if you use Windows, turn on the Windows defender. If you use Mac, make sure that software installation from unknown is not allowed (this is the default settings unless you made a change to it.
Also, try to avoid clicking on shady banners that leads you to download softwares (which might actually contain viruses).
If any software is downloaded automatically, delete it immediately from your device.
That's all for now on Soap2day virus. If you found the content helpful, make sure to use the share buttons below to spread the word. Also, if you have any question, feedback or thought, feel free to use the comment section below!