In today's world, and with the abundance of TV brands available in the market, making a simple purchase decision will be overwhelming, and can certainly leave you feeling unsatisfied with your choice.
For this reason, shoppers frequently turn to the internet for comparison guides that will help them narrow down their options and make the best possible buy.
In this blog post, I'll provide a full comparison of Onn vs Hisense TV so that by the end of this post, you'll leave with an informed, satisfying decision.
Quick Overview of Onn TV Brand
Onn is a TV brand manufactured by Durabrand (one of Walmart's private label tradenames) and sold exclusively in Walmart stores and on Walmart.com.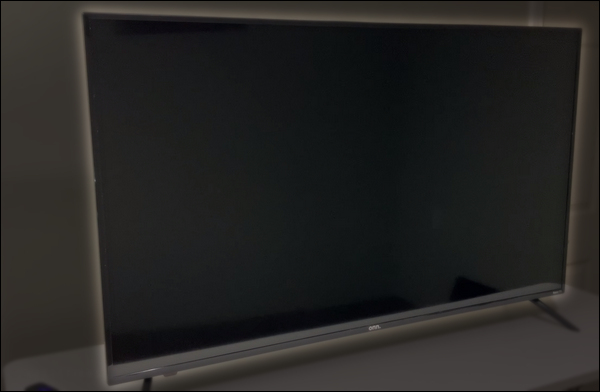 Onn TVs are known for being low-priced TVs that can still provide a 4K display with a DLED panel and a sleek design, along with other cool features such as a built-in Roku operating system, support for popular streaming platforms (Netflix, Hulu, YouTube, Prime, Disney+, etc.), and a one-year warranty.
Quick Overview of Hisense TV Brand
On the other hand, Hisense TVs are produced by a Chinese multinational corporation (Hisense Group), which in addition to their primary product, TVs, also produces consumer electronics and appliances.
Although Hisense TVs are known for being low-cost, they compete with premium and high-priced brands by providing great value for their price.
For example, they offer display technologies such as 4K, HDR, smart TV, and ULED (Ultra LED) which they developed alongside other advanced display technologies like laser projection TVs.
Hisense also offers TVs with Roku TV platforms that provide access to all popular streaming services.
Finally, Hisense is a globally recognized brand and the second-largest TV manufacturer in the world in terms of volume share of shipment.
TV Comparison: Onn vs. Hisense
Now, let's compare Onn vs Hisense TV.
1. Display and Picture Quality
When it comes to display technologies, Hisense has the upper hand, as it commonly manufactures models with QLED, OLED, and most importantly ULED technology.
Hisense's ULED display technology is what sets its products apart from the competition by presenting a more vibrant range of colors, a higher contrast ratio, smoother transitions, and a more crisp and detailed picture.
Furthermore, Hisense TVs are well-known for including cutting-edge technology and features in affordable models, including 4K Dolby Vision HDR-enhanced capabilities that improve the picture's luminance and color accuracy.
On the other hand, Onn leans more towards DLED (Direct LED) technology, which is considered a less advanced/inferior option compared to other technologies. However, for its low pricing and poor color accuracy, Onn TVs can still give you great picture quality with a good contrast ratio, 4K UHD resolution, and stylish design.
All of this can be summed up by saying that Hisense televisions have exceptional overall picture quality and a sleek look from all angles.
Winner:

Hisense
---
2. Build Quality & Durability
Budget TV manufacturers, like Onn and Hisense, often prioritize cost-saving measures above high build quality, and that's the logical thing to do.
I mean, so that they can attract you as a customer with their low initial purchase price, they must reduce manufacturing costs by using lower-quality materials and components (plastic, steel, electronic components, etc.).
Obviously, this will result in a less durable monitor that is more susceptible to issues such as screen problems (such as a distorted image, strange colors, or dead pixels).
When it comes to Onn TVs, they are known for their poor build quality and cheap materials, which may not be noticeable from a distance, but become obvious when inspected closely, as many customers agree.
On the other hand, Hisense TV's build materials quality are often better and more durable than Onn TVs.
This tells us that Hisense screens are more durable and have a longer lifespan than Onn screens.
Winner:

Hisense
---
3. Price
That's the #1 reason why people choose Onn TVs over other brands, and they are correct!
For example, you can easily find a small screen size Onn Roku TV (24 to 32 inches) for less than $100, and if you want a medium-sized screen (40 to 55 inches), you can get one for less than $250.
Although Hisense TVs are affordable, If you consider price as the only criterion for selection, Onn Roku TVs are the way to go and the most budget-friendly option you can get.
With all that being said, it's important to address a common misconception that many people have when they think that a cheap price is a good metric for choosing and they go just based on it.
Sure I get it, some customers have limited funds and must therefore choose the cheapest option.
However, it is not just about paying the lowest price, but also about receiving the best quality for the money spent, and Hisense TVs tick this box perfectly as they provide the most value for price when compared to Onn.
Winner:

Onn
---
4. Smart TV Operating Systems
Hisense offers a variety of smart TV platforms, including Roku TV, Android TV, Fire TV, Google TV, XClass TV, and Vidaa TV — Hisense's own Operating System.
However, it's crucial to keep in mind that the availability of particular operating systems can differ by location and model. As an example, in North America, Hisense uses Roku TV and Google TV as its smart platforms, with Hisense Roku TV being the most popular model.
Onn TVs, on the other hand, are exclusively associated with the Roku smart TV platform.
Now, despite the fact that Roku is an amazing operating system with a simple user interface and a variety of streaming services, some customers prefer alternatives like Google TV or Android TV.
For this reason, Hisense has an advantage over Onn since it satisfies all market demands and consumer preferences regarding which smart TV platform to pick.
Winner:

Hisense
---
5. Internet Connection Performance
Can you enjoy your smart TV with a poor internet connection?
The answer is, NO!
Most of the time, if not always, people only use their smart TVs to stream entertainment content from services such as Netflix and YouTube over the internet.
So, if your smart TV frequently experiences internet connection troubles such as not connecting to Wi-Fi, struggling to stay connected to the internet, having poor network signal, and so on, your TV would be pretty much worthless.
In terms of overall internet connection performance, Onn TV users appear to experience many more issues than Hisense TV users.
In any case, both of these brands have built-in Wi-Fi and an Ethernet port, giving you multiple ways to connect your TV to the Internet and allowing you to bypass Wi-Fi issues using the Ethernet port.
Winner:

Hisense
---
6. Audio Performance
We all know that good audio quality is a must in TVs, which without it the overall viewing experience would be much worse, even if the visual quality is excellent.
Just imagine watching a movie in which the dialogue is muddled or difficult to hear, that would be a frustrating experience, right?
Although Hisense TVs have average sound quality, their audio performance is superior to that of Onn TVs.
On most Hisense TV models, you'll find a well-balanced sound, a robust onboard sound system, and advanced sound features such as Dolby Atmos technology, which generates three-dimensional audio and brings you a surround sound-like experience.
While Onn models often have low or quiet audio volume, which is why Onn TV users usually resort to pairing it up with a soundbar or using headphones with the Roku app.
Winner:

Hisense
---
7. Customer Support
Even though customer service quality varies depending on the TV model, the particular problem being addressed, or the customer service agent itself.
Consumers of both TV brands, Onn and Hisense, have reported similar troubles and frustrations while interacting with both customer support teams.
You can easily observe this when checking online reviews of both brands on ConsumerAffairs and Walmart.
So, unfortunately, Onn and Hisense both have poor customer service.
Winner:

None (both have poor customer service)
---
Conclusion
Although the initial purchase price of Onn televisions may be attractive, the overall value for the money invested is not worth it at all due to issues with build quality, general performance, and even the brand name—I mean, what would you expect from a Walmart brand?
On the other hand, Hisense TVs are better than Onn TVs in the majority of aspects covered in this article. Therefore, if you are in a position to choose between an Onn and a Hisense TV, I strongly advise you to purchase a Hisense Roku TV.
Note: Of course, I'm speaking from a general standpoint, so it's possible for you to come across some Onn models that are ahead of other Hisense models, but in most cases, Hisense TVs are better than Onn TVs.
Now, if you want my recommendation on specific models, I would suggest the Hisense U8H or Hisense U7H if your budget is in the middle (between $400 and $700).
However, if your budget is less than $400, I suggest the Hisense U6H or Hisense A6.