Are you experiencing issues with your Instagram in which the Instagram story music feature is not working and you are wondering why? Is the Instagram story music sticker not showing? Or when you search for songs, it shows no result found? Or even maybe you are getting the error "Instagram Music Not Working In My Region". Then, you are not alone.
In this guide, I am going to show you why your Instagram story music is not working. More importantly, I will show you quick ways to fix the issue once and for all in no time!
NOTE: I have divided this guide into 3 sections each fixing a type of problem different Instagram users have come across while using the Instagram story music feature.
Instagram music sticker not showing at all
"No result found" in Instagram music search/Instagram not showing all songs
Instagram Music not working in my region
I will show you how to fix these issues, one after the other, in that particular order.
So, if that gets you excited, let's begin right away!
NOTE: Click on the links in the table of content below to jump straight to any section of the article that you are interested in.
How to Fix Instagram Story Music Not Working Issue in 2022
How to Fix Instagram Story Music

Sticker

 Not Showing
FIX 1: Be sure the music sticker is really not showing
First, you want to be sure that you are checking the right place for the Instagram music feature.
Therefore, I will show you how to use and find the Instagram music sticker on your Instagram app.
Open your Instagram app and click on the + icon at the top corner of your app. Then click on Story.
Select the picture/videos you want to post on your story. Then, click on the Stickers icon/slide up across your screen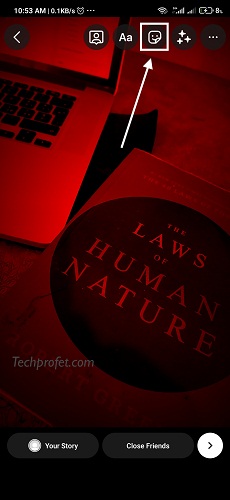 Click on the Music sticker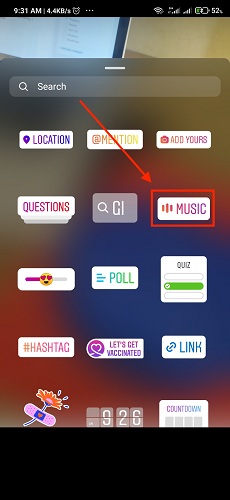 If you can'd find the sticker, you can try searching for it first
You will be able to search for any song to add to you story.
If the music sticker is missing after following the procedures above, then move to the next tip below. 
FIX 2: Update Your App
The next thing you want to do is check if your app is up to date.
Unless you have not updated your Instagram app in a really long time, this will probably not be the issue.
Irrespective, it is still worth checking if there is a new update available on Playstore/Applestore for Instagram app on your phone.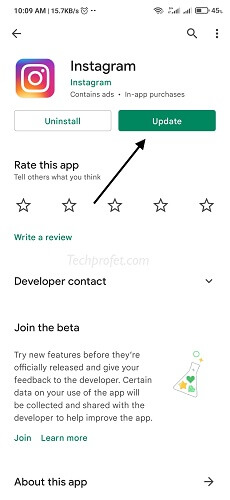 If so, update your app and check if the feature is available. If your app is the latest version and you still can't use the Instagram music feature as explained above, then move to the next tip.
FIX 3: Switch Instagram Profile from Business to Personal Mode
If your Instagram music is not working in your business account, switch it to Personal mode.
To check if your Instagram profile is in business mode and change it to personal mode, follow the procedures below:
Click on your profile picture icon at the bottom corner to go to your profile page
Click on the Profile menu (3 dashes at the top corner on your profile page)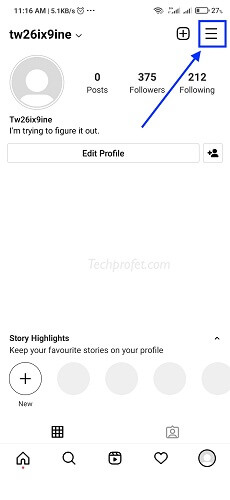 Click on the Settings icon
Scroll down and click on Switch Account Type
Click on Switch to personal account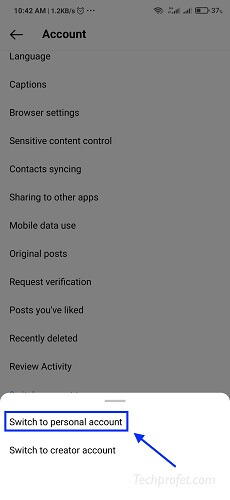 Once you do that, you go ahead and use the music feature in your Instagram story.
---
How To Fix "No Result Found" in Instagram Story Music Search
If your Instagram music shows, "No result found" when you search for songs or it only shows weird songs, then there is a way to fix that too
FIX: Upload directly from Spotify/SoundCloud/Shazam
You can actually upload any song on your Spotify, SoundCloud, Shazam, Apple Music or any other music streaming app that you use.
To do that on Spotify:
Open the song you want to share on your Instagram story
Click on the share icon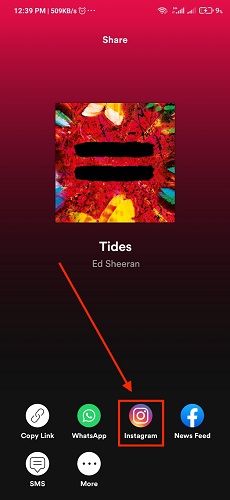 You can do the same thing with other music streaming apps.
Just find the share button for any song you want to post on your Instagram story, then select Instagram/Instagram story.
---
How to Fix Instagram Music is not available in your region
Finally, if Instagram music is not available in your region, then there is only one way around it for now.
FIX: Use a good VPN
According to Instagram team, the feature will be rolled out globally with time. The Instagram story music feature was only available in about 8 countries when it was first introduced in 2018. Since then, it has been rolled out in many other countries, and the numbers continue to increase.
So, if your are seeing the message, "Instagram music is not available in your region", you have to use VPN to change your location and have it enabled until the feature becomes available in your region.
If you want to learn more about VPNs, this is the guide for you.
Bottom Line
The Instagram story music feature was introduced in 2018, and was initially made available in few regions. With this feature, you can add music to your Instagram story by tapping on the music sticker which can be found when you try to add a sticker to your photo or video in Stories.
You can search for a specific song by artist name, song title, mood, genre and many more.
If you found this guide helpful, make sure to share with others by using the share buttons below. Also, I will love to know what your experience is using this feature.