How long can Twitter videos be exactly? What is Twitter video time limit and is there a way to post longer videos on Twitter? What if I show you the method to upload longer videos on Twitter? Will you be shocked to realize that you can even monetize these videos on Twitter?
So many questions are going to be answered in this question. Therefore, I will advise you to fasten your seat-belt as I take you through this journey.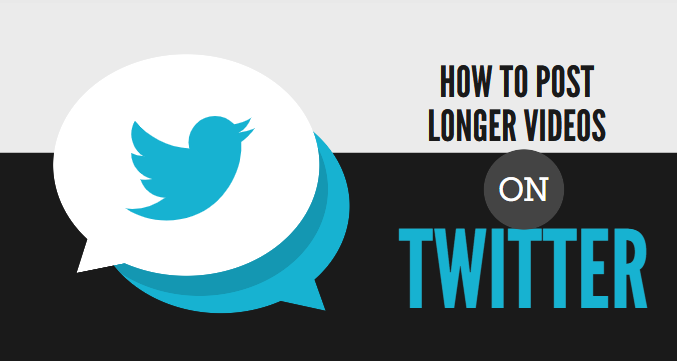 Most people still think that there is a 140 seconds (2 minutes, 20 seconds) length limit on Twitter videos that can be uploaded. At least, that's what everyone sees at first.
Well, yeah, they are probably right. Oh no, they are also wrong.
So, how can that be?
How Long Can Twitter Videos Be (Length Limit)?
Well, here's it.
It is true that there is a limit of 140 seconds on videos you can upload on your Twitter timeline.
In order words, Twitter video length limit is 2 minutes and 20 seconds even in 2023.
You know what's even funnier?
You can upload videos as large as 512 MB, but the video must still not exceed the the max Twitter video limit of 140 seconds. I mean, how many times do you see a 140 seconds video being as large as 512 MB?
But, the good news is that there is a way to go around it. In fact, you will be using a software/website provided by Twitter.
So, if you want to know how to post videos longer than 2 minutes on Twitter without dividing it into small chunks, then you are right on track.
Without any further ado, let's dive right in!
How To Upload Videos Longer Than 2 Minutes On Twitter
To upload longer videos on Twitter, go to the Twitter Media studio website, click on the Upload button at the top-right corner of the page, select all the video files you want to upload. Once uploaded, you can select any of the video files to upload on your Twitter account.
Now, let me show you how to do that.
1. Upload Longer Videos On Twitter Using Twitter Media Studio
Wait, what is Twitter media studio?
The media studio is a platform provided by Twitter to upload media files, manage them and even monetize them.
But, that's not even all.
You can edit the metadatas. you can add subtitles and even set a schedule for a media file to be shared on Twitter.
The best part is that it is completely free to use.
With media studio, you can upload videos as large as 1 GB instead of the normal 512 MB.
Don't get it twisted yet.
Most people are still limited to 2:20 (140 seconds), though some partners are allowed to upload videos up to 10 minutes.
So, what if you are not allowed? Well, it's easy.
According to Twitter on their support page:
"If you would be like to be allowlisted for upload > 2:20 minute video uploads (up to 10 mins), reach out to your Twitter account manager".
How to Login to Media Studio And Use
Here's what you should know.
First, make sure you are logged in to your Twitter account
Go to the Twitter Media studio website by clicking here.
Click on the Upload button at the top-right corner of the page.
Select all the files you want to upload from your phone/computer.
I can't find Media Studio Login Page
Well, if you can't find a place to login, that's a minor issue.
Follow the procedures below.
First, head over to Twitter Ads website.
You can do that by clicking on More button on your Twitter account.
Then, click on Twitter Ads.
After the Twitter Ads website opens, click on "Creatives" tab at the top of the screen. Click Media and you will be taken to Media studio dashboard.
I can't find Creatives tab on Twitter Ads website
You will not find the 'Creatives' if there is no valid payment method on your Twitter Ads Account.
NOTE: Adding a payment method (e.g card) does not prompt any form of payment until you choose to.
So, all you have to do is to add a payment method on your Twitter Ads page and you will see the creatives tab.
You can also contact Twitter support by following the procedures below:
Next, click on I can't access Media studio
A ticket form will be displayed, fill it with details of the issue.
You will get a response from Twitter in about 1 business day explanation what the issue is and how you can solve it.
If you have questions on how to monetize and manage the videos on Twitter media studio, then the article below will be of great help.
2. Use Threads to Work Around Twitter Video Length Limit
If you can't get a way to use the Media studio, another way to get around this is by using threads.
While this won't allow you to upload a full length video that surpasses the Twitter video length limit, it will still allow you to post all the videos "together".
What you simply do is to post the first 140 seconds of the video as allowed by Twitter. Then, you post a reply on the same Tweet for the next 140 seconds of the video and so on until the full video has been posted.
This will then make the post appear as a thread, hence viewers will be aware that the content continues as a reply after the first 140 seconds.
Of course, you can also add a comment in the Tweet to notify viewers that it actually does continue below. That way, no one misses it.
Bottom Line
Many Twitter users don't know how to go about posting longer videos on Twitter.
Some must have tried to post a long video on Twitter only to see that they are limited to 140 seconds.
I wonder what must have gone through their minds when they see other people post long videos (up to 10 minutes).
I guess they thought, "Those people have Twitter super power or something". Or maybe like most people, they just don't observe enough.
The point is anyone can do it if they know the way around it like I have explained in this article.
If you found the article helpful, please help to share by using the buttons below.
Also, if you have any question, feel free to use the comment section below. Thanks for reading!
Live long and prosper! 🖖